In this article we'll talk about SaaS technology, which you might have heard about more than once if you were faced with the need to purchase certain software. There are so many terms in the IT world that are not always understandable to the average user, so we decided to make it as easy as possible to explain the concept.
SaaS model
The SaaS (Software as a Service) model is a system of selling a software product in which the user is provided with access via the Internet. That is, instead of buying and installing software locally on your computer, the service is available through the World Wide Web or, as they say, from the cloud.
A user of the SaaS system, who gets access to the application, as if rents it, paying a certain amount for a period of time. Thanks to this, such a solution is cost-effective.
But its main advantage is that the user does not need to deal with the technical side of the issue: installation, support, update, compatibility and other issues – that is, he only needs to use the necessary functionality for their business purposes.
Features of the SaaS system
Let's list the main parameters of SaaS that distinguish it from the standard software:
There is no need to purchase a license to use the product: instead, it is paid for rent for a certain period of time. This can be a monthly fee or a data volume fee. The service (system support and upgrade) is already included in the price.
One service can be used by several customers simultaneously. They can access it from different operating systems and browsers remotely from any point where there is an Internet connection.
If the service is not satisfied with something or the need to use it has disappeared, you can simply not prolong the payment for the service.
There are a lot of services based on the SaaS model nowadays, and all of them have their own clients. However, along with all their advantages, they also have some disadvantages. That's exactly what we're going to talk about below.
Benefits of SaaS
There is no need to install software on each computer – this is the main advantage of the model, as mentioned above.
Reducing the financial costs of purchasing a software product and its subsequent support.
On the part of the developer, this model helps to combat the problem of piracy – the distribution of unlicensed copies of the software product, as the final program does not fall into the hands of the user in its final form.
Such systems are usually cross-platform and cross-browser systems, i.e. do not require a technically defined operating system or browser to work with the application.
The use of SaaS allows employees not to be attached to their workplace or computer: the application can be accessed from any location with access to the Internet.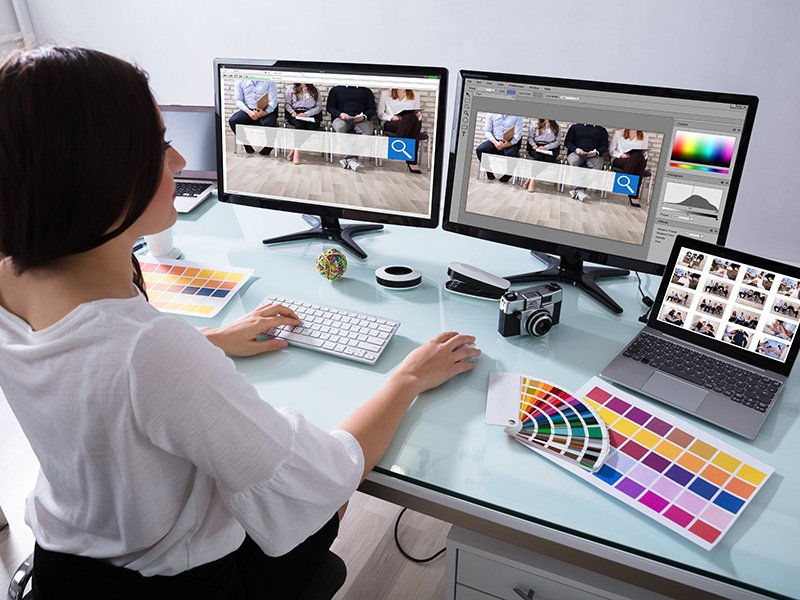 Shortcomings in SaaS
Your commercial data will be transferred to a third party provider when using the SaaS system, which is not always safe.
Low system performance, which is directly dependent on the speed of the Internet connection.
Downtime occurs due to internet access disruptions, which is highly unreliable from an employer's perspective.
However, all these problems are already becoming secondary, as modern technologies allow to have stable and fast access to the Internet, and data encryption technologies allow to exchange commercial information via the Internet reliably enough. That is why SaaS systems are becoming more and more widespread.
SaaS users
The main part of SaaS users is small and medium business, which is quite expensive to buy a ready-made software product and its subsequent support, so it is more profitable to rent it.
Besides, such a system will be beneficial for companies with a wide network of offices or branches, between which there should be a constant exchange of data, so even SaaS technology may be of interest to large companies.
Examples of SaaS systems
Here are a couple of examples of SaaS that you may already have used or know for sure.
Corporate mail on Gmail, Yandex or other clients is probably the most popular and simple example of SaaS technology.
CRM and ERP are systems for project and resource management.
Online document management systems (the same google docs), organizers, calendars – all these are also examples of SaaS, although many are free.
Site hosting services are also a vivid example of SaaS.
This can also include online games as services built on the same model, although they are not commonly classified as SaaS.
What to say about the many industry solutions, even in the development and promotion of sites their huge number: site designers, systems for automatic promotion of sites, the exchange of eternal and rental links and much more.